For the feb games day, ToD and I would like to run a 'big' game of
Advanced Space Crusade
!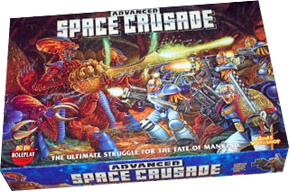 Dave and I will provide all the needed bits — except the hatred of Xenos or the desire to consume all biomass - that comes from
you
!
Please post below if you're interested in taking part in this once in a lifetime experience!*
Dave and I will help with the rules, we need 2 players at a minimum to run a 2 on 2 game.
*depending on how long you live!