Progress? Hahahaha
, Prim! You are so polite and optimistic.
I don't compare my miniatures like that, it will kill the small joy I get when I finish one for sure. I know I'm no painter, and even then I have issues dealing with the urge of throwing all my brushes through the window sometimes after seeing how well you guys paint. If I went that harsh on my stuff I'd burn it all in a big pyre.
Case in point, today's pic. I know the shoulder pads are messy as hell, but I don't have the heart to dunk him in solvent for the 4th time to tidy them up. @ToD Your stuff is great already, or at least it seems to me.
DOG drone and Enforcer special char. But don't look too close!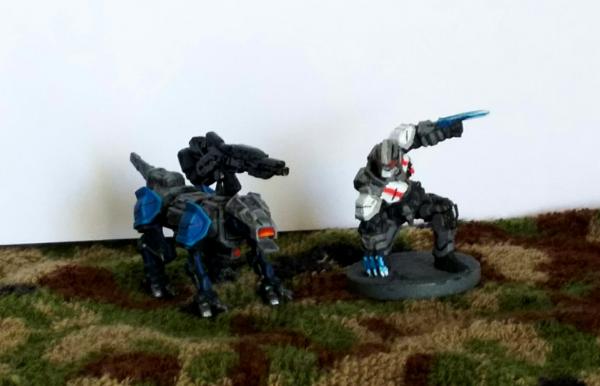 M.
PD: How's Endless Legends? I've been watching vids of Endless Space and the ost is gorgeous.